The WISAP® Morcellation Set
The POWER DRIVE® is a cable-driven electromechanical cutting system for minimally invasive tissue extraction. The system finds its particular suitability in the field of gynecology for hysterectomy and myomectomy. WISAP offers a professionally sophisticated system in which all components are optimally coordinated.
The device was originally developed by Prof. Kurt Semm, the founder of laparoscopy. Over the years, the Morcellator has been adapted to meet the requirements of the market.
Unlike models from other suppliers, the system offers the possibility of horizontal morcellation.
Uniform torque without loss of power
SAP: Slow Acceleration Protection system
Quick coupling for easy handling
Angular gear and handpiece autoclavable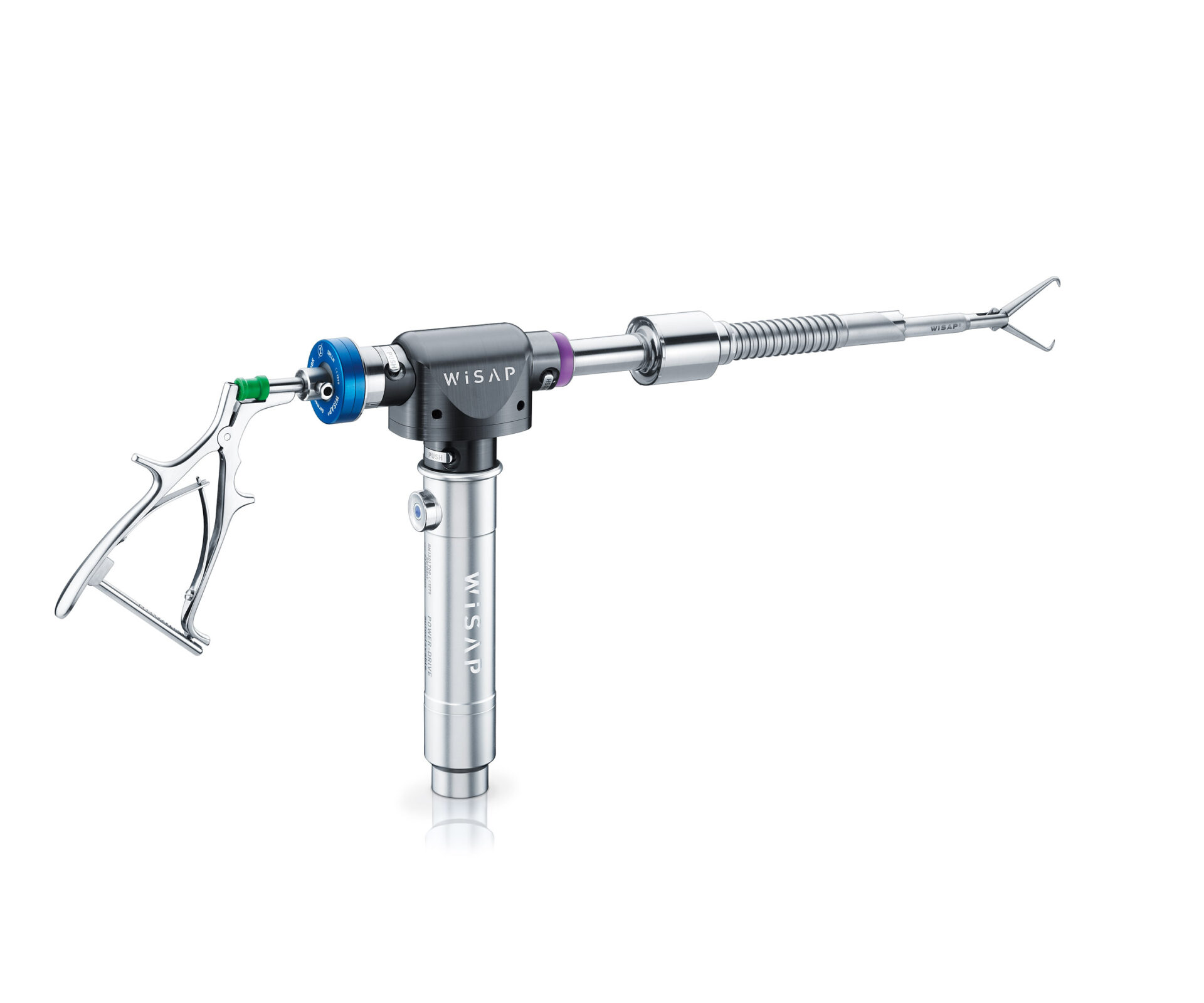 Powerdrive MACRO
(15 / 20 mm)
The angular gear MACRO allows the use of reusable cutting tubes with a size of 15mm or 20 mm. The gear head and the instrument cable are autoclavable. The cutting tubes are made of medical grade stainless steel for high performance and durability.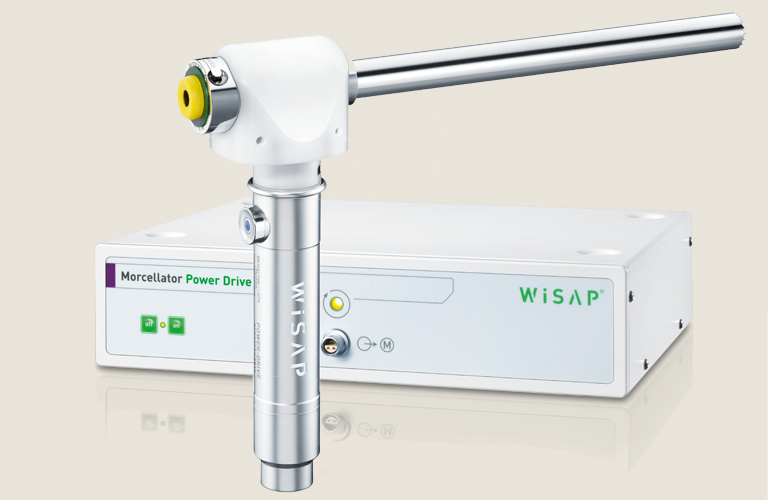 Statement regarding the dangers of electrical morcellation by the AGE.
Based on the FDA's April 17, 2014, communication warning against the use of electronic morcellation due to the possibility of spreading unrecognized cancerous tissue, there have now been statements from AAGL and AGE that, in sum, continue to view electronic morcellation as a clinically useful application, even considering the known risks.
WISAP, in response to the FDA warning, has re-evaluated the POWER DRIVE morcellation system clinically and has also concluded that the clinical benefits outweigh the risks. WISAP consequently concurs with AGE's statement:
AGE statement of November 18, 2014
"From the AGE's perspective, electrical morcellation is important for many patients in treatments of symptomatic fibroids. Instead of abdominal hysterectomy, minimally invasive laparoscopic hysterectomy or organ-preserving myomectomy can thus be performed in many women with the corresponding advantages. Banning electrical morcellation would likely result in higher morbidity and mortality in patients. However, all patients must be educated about the low probability of malignancy."