Insufflation
Hot and cold gas insufflators, separate heating module, heating tubes
Innovation pioneer WISAP
For laparoscopic surgery, a pneumoperitoneum is artificially created to provide the necessary "space" for the operation. Using a Verres needle or trocar, carbon dioxide (CO2) is introduced into the abdominal cavity for this purpose. The gas pressure in the insufflator is regulated down from 60 bar to the necessary level, which causes the gas to relax and cool down considerably. In the course of an operation, several hundred liters can flow through the patient, resulting in hypothermia. To prevent hypothermia, WISAP equipped its insufflators with gas heaters as early as 1970. Studies have shown that the use of body-warm gas counteracts patient hypothermia. This can reduce the need for painkillers by up to 30% after surgery.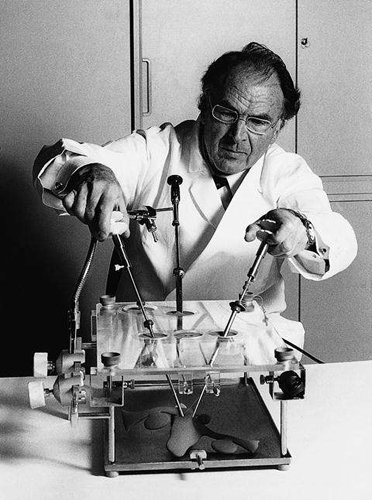 TETRAFLATOR ULTRA-FLOW
50 liters maximum flow rate
Like no other method, the monofilament bivalent system according to Semm allows the acquisition of pressure values relevant for patient safety. By using one and the same orifice, alternating for gas insufflation and measurement of static intra-abdominal pressure, maximum safety is achieved.
HIGH flow rate 5 – 50 l/min
LOW flow rate optionally 1 l/min or 3 l/min
CO2 via bottle or hospital network
Integrated drain valve
Large ACTUAL pressure display
TETRAFLATOR
20, 30 and 40 liters flow rate, smoke evacuation optional
With its new insufflator family, WISAP combines the advantages of two developments in the field of insufflation. The decisive factors are performance (speed of initial insufflation) and patient safety (detection of user errors via pressure measurement). The devices offer significant improvement in both areas.  The insufflators are available in 20, 30 and 45 liter versions, together with the options of CO2 gas heating and smoke evacuation.
CO2 gas heating
CO2 via bottle or hospital network
Neonatal mode
Overpressure valve
Atomatic control of the insufflation process
Smoke evacuation optionally available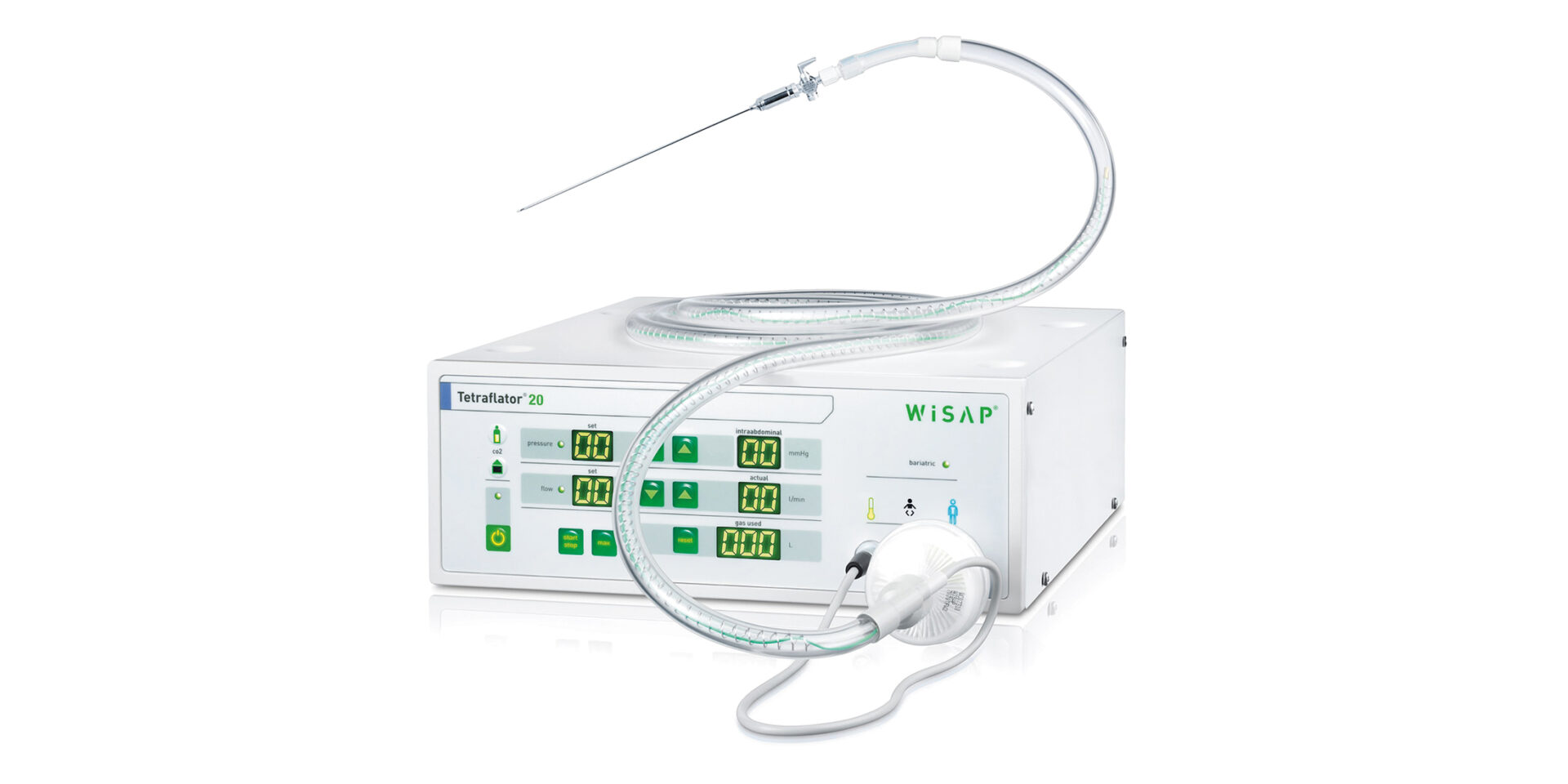 FLOW-THERME
CO2 gas heating module / for any cold gas insufflator
Pelviscopic measurements have shown that depending on the duration of the surgical procedure and the gas consumption, the intra-abdominal temperature may drop below 32 ° C. Hereby, the patient's well-being after surgery is lowered and is decisive for a multitude of additional postoperative complaints.
After 3 years of research at the Clinic of Gynecology and Obstetrics of the University of Kiel and at the Clinic of the University of Munich, it was shown that by using body-warm gas, the postoperative use of analgesics was significantly reduced.
CO2  gas is heated to 38 ° C
compatible with all cold gas insufflators
compatible with WISAP disposable and reusable heated hoses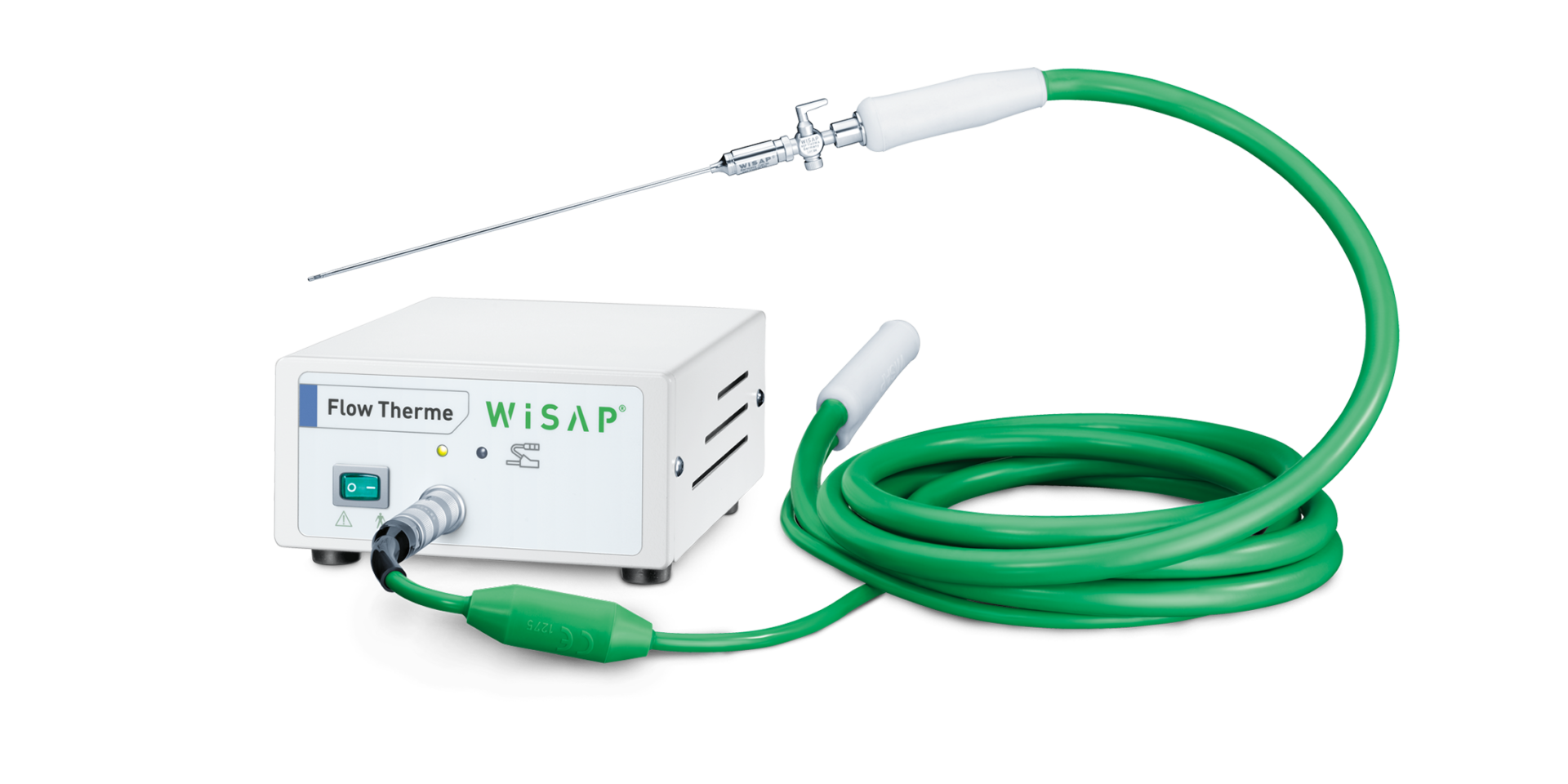 CO2 – HEATING TUBE
for multiple use
tested for at least 200 applications
made of the highest quality materials
heats the gas to 38°C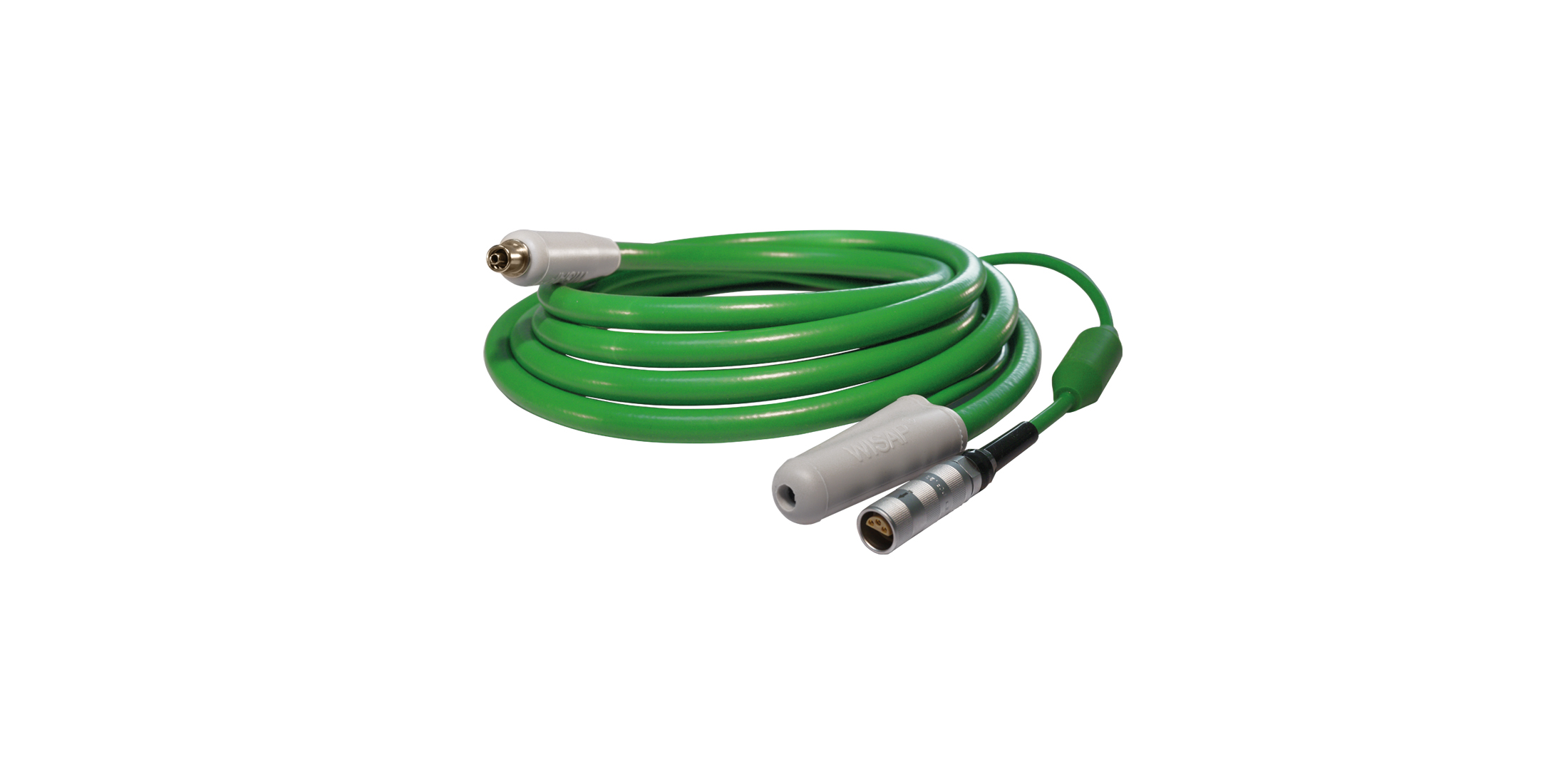 CO2 – HEATING HOSE
for single use
sterile product, double packed
Flexible silicone connector with Luer connection on patient side
heats the gas to 38°C